Code New Breakthroughs in Software Performance
This comprehensive suite of development tools makes it simpler to build and modernize code with the latest techniques in vectorization, multithreading, multinode parallelization, and memory optimization. It enables C, C++, Fortran, and Python* software developers to:

Create faster code: Boost application performance that scales on current and future Intel platforms.
Build code faster: Simplify the process of creating parallel code.
Get Priority Support: Connect directly to Intel engineers for confidential answers to technical questions.
What's new in 2019

Modernize Code for Performance, Scalability, and Portability
Write applications that scale with improved parallel performance on the latest IntelR XeonR and Intel Core? processors using IntelR Advanced Vector Extensions 512 (IntelR AVX-512) instructions
Gain greater scalability and reduce latency with next generation IntelR MPI Library
Vectorize and thread your code (using OpenMP*) to take advantage of the latest SIMD-enabled hardware, including Intel AVX-512
Speed up machine learning by enabling new high performance Python* optimizations with IntelR Distribution for Python* and IntelR Data Analytics Acceleration Library (IntelR DAAL)
Stay up to date with the latest standards and integrated development environments (IDE):

Full C++14 and expanded C++ 2017
Full Fortran 2008 and partial Fortran 2018
Python 2.7 and 3.6
Full OpenMP 4.5 and initial OpenMP 5.0 draft
Microsoft Visual Studio* 2017 integration
Flexibility for Your Needs
Experience a new, more intuitive user interface and enhanced roofline analysis in IntelR VTune? Amplifier. Run longer high-level performance analysis with the preview of Platform Profiler.
Visualize parallelism using the rapid visual prototyping environment in the Flow Graph Analyzer component of IntelR Advisor. Use it to interactively build, validate, and visualize parallel algorithms.
Accelerate data analysis and scientific computing with IntelR Distribution for Python*, now integrated into IntelR Parallel Studio XE.
Access the latest IntelR Performance Libraries and Intel Distribution for Python via conda*, pip*, DockerHub*, APT GET, and YUM.
Product Brief

Who needs this product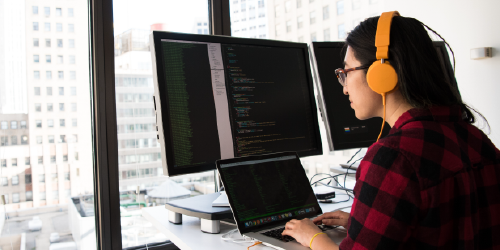 Technical compute developers: HPC software developers, domain specialists, students, and educators.
Enterprise and cloud application developers: Software developers, business analysts, and data analysts.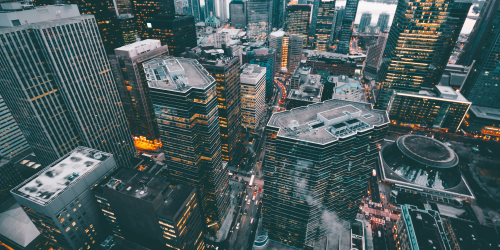 Code Modernization Workshops
Available in multiple locations worldwide, our free sessions show how to build and optimize parallel code with this suite.
Technical Webinars
Sharpen your development skills to create faster, more reliable applications with these free online sessions.

Choose the Version That's Right for You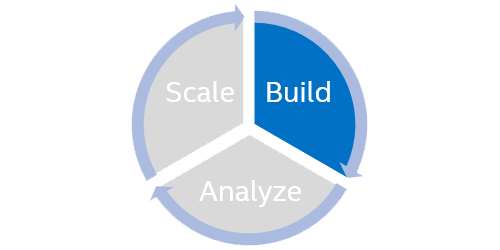 Build
Intel Parallel Studio XE 2019 Composer Edition includes industry-leading C++ and Fortran compilers, performance libraries, standards-based parallel models, and performance-optimized Python. Build fast code, faster.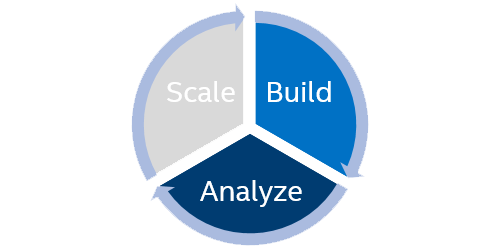 Analyze
Intel Parallel Studio XE 2019 Professional Edition includes a complete selection of compilers and libraries. Build your capabilities with a performance profiler, optimized vectorization, threading prototyping, and debugging tools for memory and threads.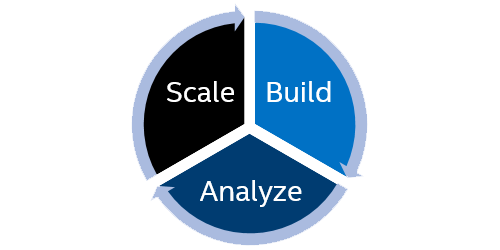 Scale
Intel Parallel Studio XE 2019 Cluster Edition is our flagship suite. It includes all tools from the other versions, plus an MPI library, an MPI tuning and analysis tool, and an advanced cluster diagnostic system.

What's in the box

Components
Intel Parallel Studio XE 2019 Cluster Edition
Intel Parallel Studio XE 2019 Professional Edition
Intel Parallel Studio XE 2019 Composer Edition
Build
IntelR C++ Compiler

•

•

•

IntelR Fortran Compiler

•

•

•

IntelR Distribution for Python*

•

•

•

IntelR Math Kernel Library

•

•

•

IntelR Data Analytics Acceleration Library

•

•

C++ Only
IntelR Integrated Performance Primitives

•

•

C++ Only
IntelR Threading Building Blocks

•

•

C++ Only
Analyze
IntelR Advisor

•

•

IntelR Inspector

•

•

IntelR VTune

TM

Amplifier

•

•

Scale
IntelR MPI Library

•

IntelR Trace Analyzer and Collector

•

IntelR Cluster Checker
(For Linux Only)

•

Priority Support

•

•

•

Try it now